The Cella Septichora Visitor Center is closed from 6 June 2022 until the beginning of 2023 due to renovation and development. We are waiting the visitors in the new reception building of the Early Christian Mausoleum in Szent István Square.

We offer guided tours based on prior arrangement on our sites in Hungarian, English, German and French.
We aim to provide a friendly, accessible environment for all our visitors. We welcome everyone and want you to have an experience you will never forget.
Explore the fascinating World Heritage of Pécs with your own knowledgeable guide while we go back in time 1600 years in order to discover the world of the Early Christian Mausoleum. Our guide following the latest results of research in the recent centuries presents in detail the burial chamber, the funerary buildings, the wall paintings and symbols which are important from the aspect of the Christianity as well as the European cultural history, since they indicate the presence of a flourishing Christian community in the 4th century at this necropolis.
If you wish to request a guided tour, please indicate at least 48 hours before arrival at one of the following contacts:
Guided tour in foreign language: 10,000 HUF/group

The tour takes approximately 60 minutes.
Further information: +36 30 701 3771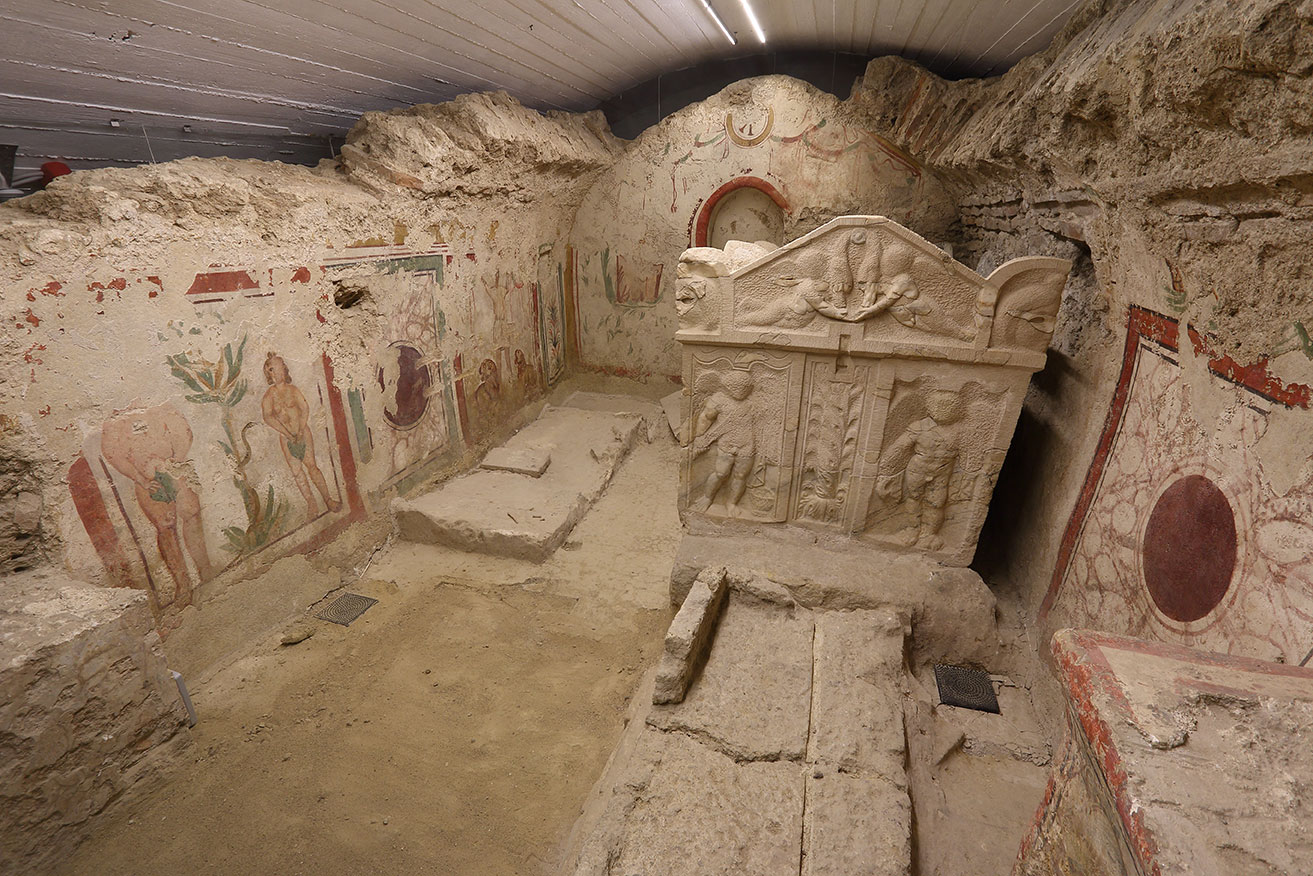 Please ask our team for information about other languages of guided tour and organizing group outside opening hours.